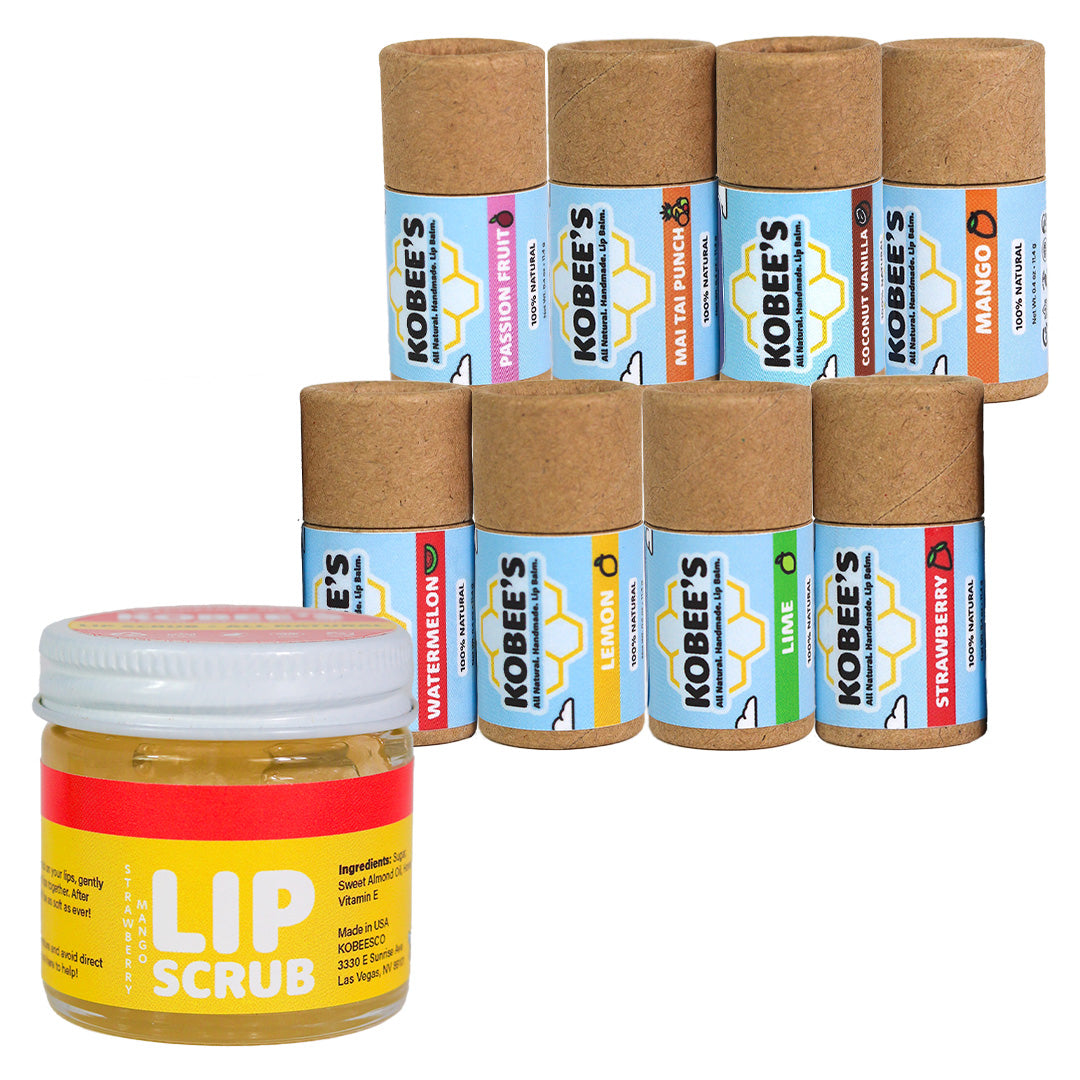 Fruit Mania Bundle
New to KOBEES? 
No need to worry, we have put some of our most popular flavors and items into a bundle so you can get started on your KOBEES journey. 
The Fruit Mania bundle contains 1 of each of our fruit flavors and a sugar scrub. 
CONTENTS: 
LIP BALM:  The best way to heal cracked, chapped lips is with vitamin E and mango butter. This delicious creamy balm is the perfect set for men, women, and kids. Revitalize your smile with our light eco-friendly lip balm. Our lip balm is beeswax-based with moisturizers to take your lips from "ow" to "wow."
FLAVORS: PassionFruit, Mai Tai Punch, Coconut Vanilla, Mango, Watermelon, Strawberry, Lemon, Lime
LIP SCRUB: Kobee's Lip Scrub naturally exfoliates and smooths dry, chapped lips. Made with sugar to gently scrub away dry skin and sweet almond oil, beeswax, honey, and vitamin E to nourish and hydrate.
FLAVOR: Strawberry Mango