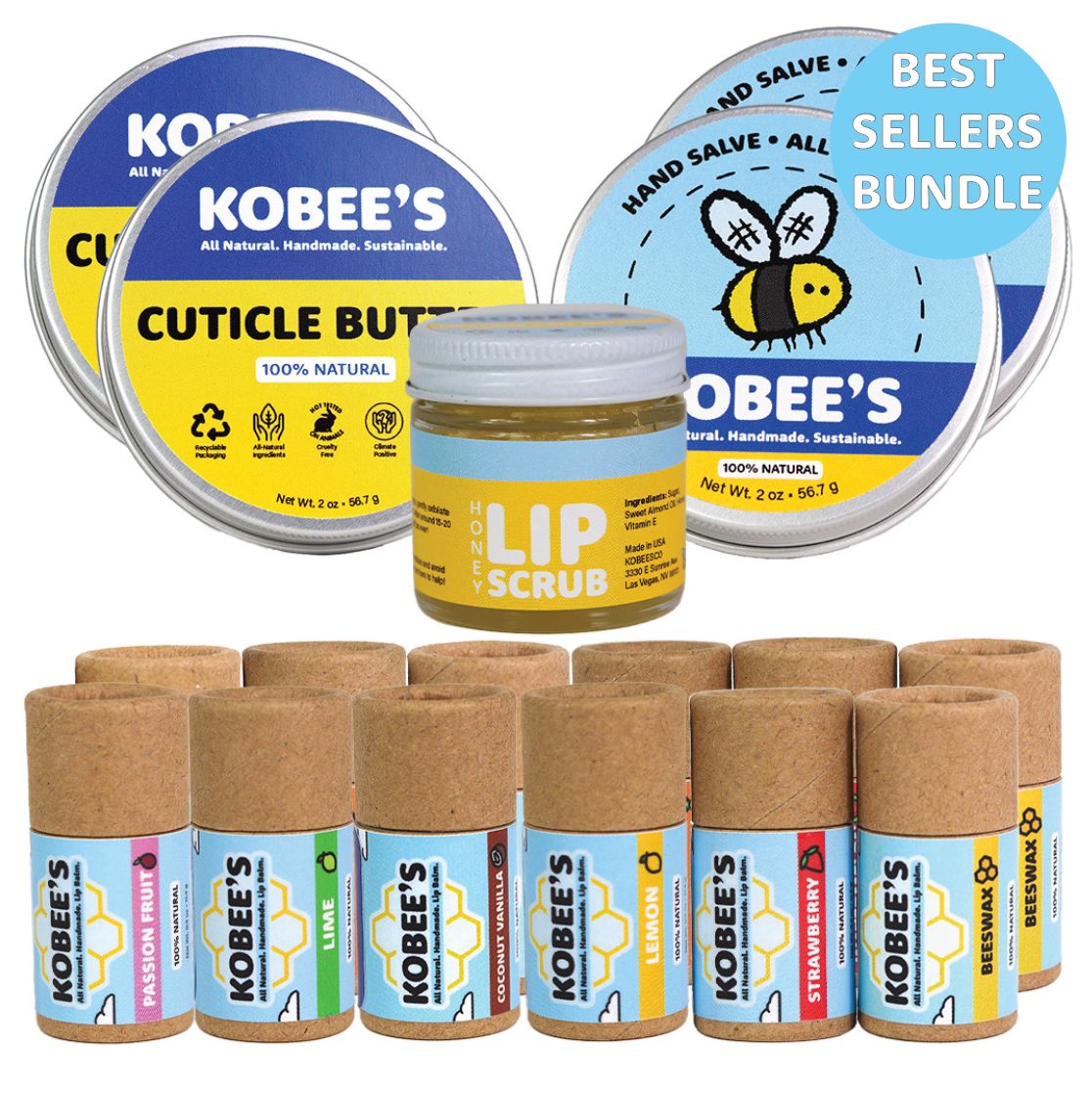 The Lip & Hand Relief Bundle
Kobee's Lip and Hand Relief Bundle relieves and restores damaged lips and active, dry hands. This bundle features 12 lip balms, 1 lip scrub, 1 cuticle butter, and 1 hand salve.
LIP BALM: The best way to heal cracked, chapped lips is with vitamin E and mango butter. This delicious creamy balm is the perfect set for men, women, and kids. Revitalize your smile with our light eco-friendly lip balm. Our lip balm is beeswax-based with moisturizers to take your lips from "ow" to "wow." FLAVORS, One of everything, and 3 beeswax balms
LIP SCRUB: Kobee's Lip Scrub naturally exfoliates and smooths dry, chapped lips. Made with sugar to gently scrub away dry skin and sweet almond oil, beeswax, honey, and vitamin E to nourish and hydrate.
CUTICLE BUTTER: Kobee's Cuticle Butter rejuvenates dry, damaged cuticles and hands. Made with beeswax as a protective barrier for skin and shea butter, jojoba oil, and avocado oil to moisturize, soften, and relieve.
HAND SALVE: Kobee's Lotion Bar hydrates and protects dry, cracked skin in an easy to apply bar. Made with beeswax to heal and protect skin and avocado oil, shea butter, and mango butter to moisturize and soften skin.