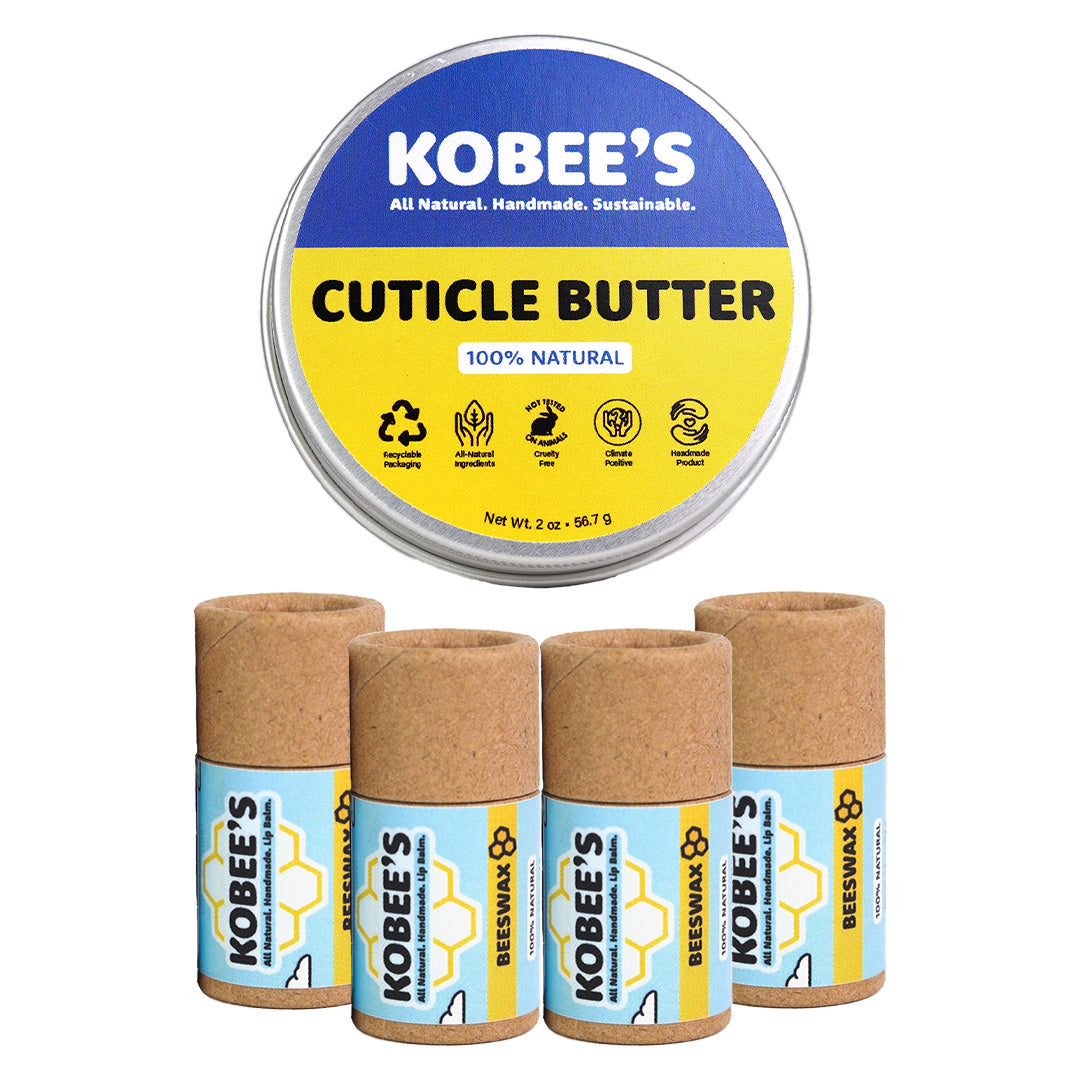 Buzzin Bees
Start off your day buzzin with the Buzzin Bees bundle. A hydrating pack made for even the driest of hands and lips. Made with soothing and sealing beeswax and ultra moisturizing mango butter. The Buzzin Bees bundle will have you looking and feeling good.
LIP BALM:  The best way to heal cracked, chapped lips is with vitamin E and mango butter. This delicious creamy balm is the perfect set for men, women, and kids. Revitalize your smile with our light eco-friendly lip balm. Our lip balm is beeswax-based with moisturizers to take your lips from "ow" to "wow."
FLAVORS: 4 BEESWAX Balms
2OZ CUTICLE BUTTER: Kobee's Cuticle Butter rejuvenates dry, damaged cuticles and hands. Made with beeswax as a protective barrier for skin and shea butter, jojoba oil, and avocado oil to moisturize, soften, and relieve.