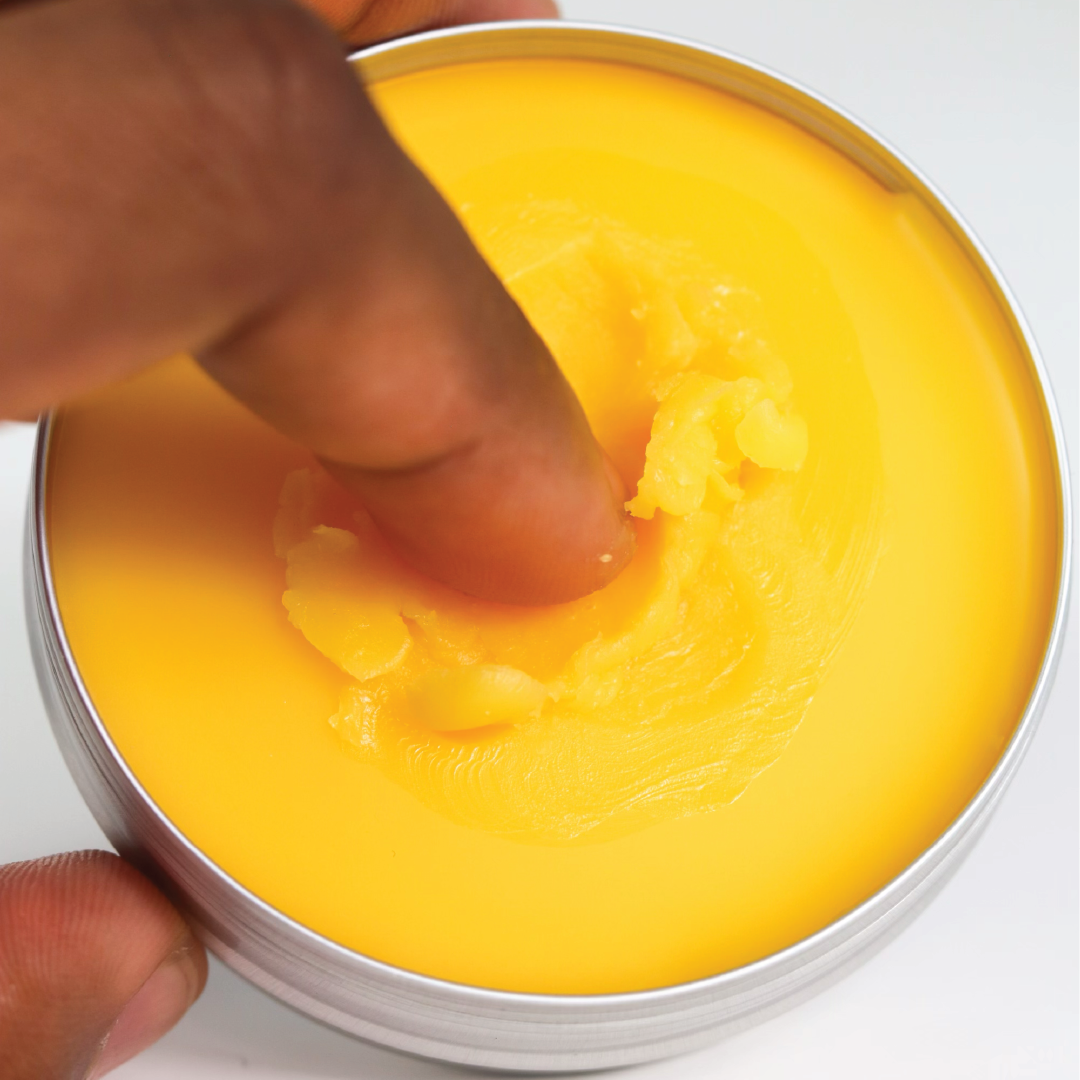 Hand Salve
Unleash the true power of natural healing with KOBEESCO Hand Salve, an exceptional product crafted to rejuvenate and replenish your hardworking hands. We understand that your hands deserve the utmost care, and our hand salve is here to deliver exactly that - a nourishing, restoring experience like no other.
Key Features:
Intensive Moisture: Enriched with a luxurious blend of botanical oils and emollients, our Hand Salve provides intensive hydration to soothe dry, rough, and chapped skin. Experience instant relief as your hands soak up the deep moisturization they crave.

Healing Botanicals: Infused with the healing powers of nature, our hand salve harnesses the goodness of herbal extracts and natural remedies to aid in the repair of damaged skin. Say goodbye to discomfort and welcome soft, supple hands.

All-Season Protection: Whether it's icy winters or scorching summers, our hand salve creates a protective barrier that shields your hands from harsh environmental elements, preventing moisture loss and maintaining their natural radiance.

Non-Greasy Formula: Our unique formulation ensures that you enjoy the benefits of this hand salve without any greasy residue. Feel the silky texture as it glides effortlessly onto your skin, absorbing quickly for instant comfort.

Multi-Purpose Efficacy: Not just for your hands! Our versatile hand salve is also perfect for dry elbows, knees, and other rough patches, making it an essential addition to your overall skincare regimen.

Earth-Friendly Ingredients: At KOBEESCO, we prioritize sustainability and environmental responsibility. Our hand salve is crafted using ethically sourced, cruelty-free ingredients, reflecting our commitment to both your well-being and the planet.

Delightful Aromatherapy: Immerse yourself in the captivating scents of nature with our thoughtfully crafted fragrances. Each application becomes a moment of relaxation and tranquility, allowing you to escape the stress of the day.
Experience the transformative power of KOBEESCO's Hand Salve and bid farewell to dry, tired hands. Let our hand salve become your daily partner in restoring your skin's natural beauty and revealing hands that radiate health and vitality. Treat your hands to the care they truly deserve, and unlock a new level of comfort and confidence. Embrace the magic of KOBEESCO, where nature meets nurture for your ultimate hand care solution!
Ingredients: Beeswax, Mango Butter, Sunflower Oil, Rosehip oil

Packaged in 2OZ tin!