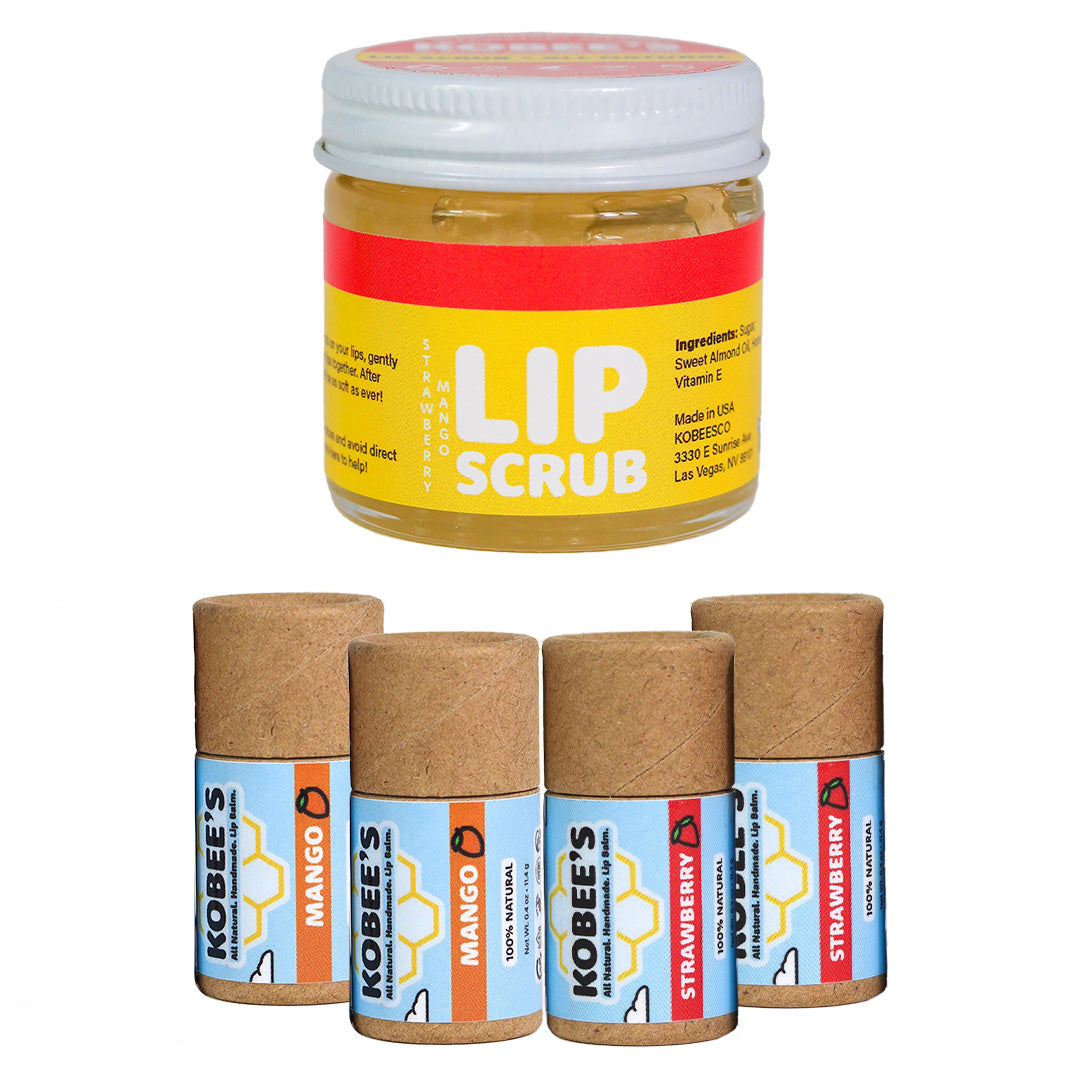 Mango Tango
It's not entirely possible to gift someone a burst of energy, but this present comes pretty close! An invigorating duo with refreshing ingredients like mango, strawberry, and beeswax. The Strawberry and Mango balms provide moisturizing options to leave skin soft and smooth. Adding in a lip scrub, your lips will feel cooler than the rest in no time.
LIP BALM:  The best way to heal cracked, chapped lips is with vitamin E and mango butter. This delicious creamy balm is the perfect set for men, women, and kids. Revitalize your smile with our light eco-friendly lip balm. Our lip balm is beeswax-based with moisturizers to take your lips from "ow" to "wow."
FLAVORS: 2 Strawberry, 2 Mango 
LIP SCRUB: Kobee's Lip Scrub naturally exfoliates and smooths dry, chapped lips. Made with sugar to gently scrub away dry skin and sweet almond oil, beeswax, honey, and vitamin E to nourish and hydrate.
FLAVOR: Strawberry Mango