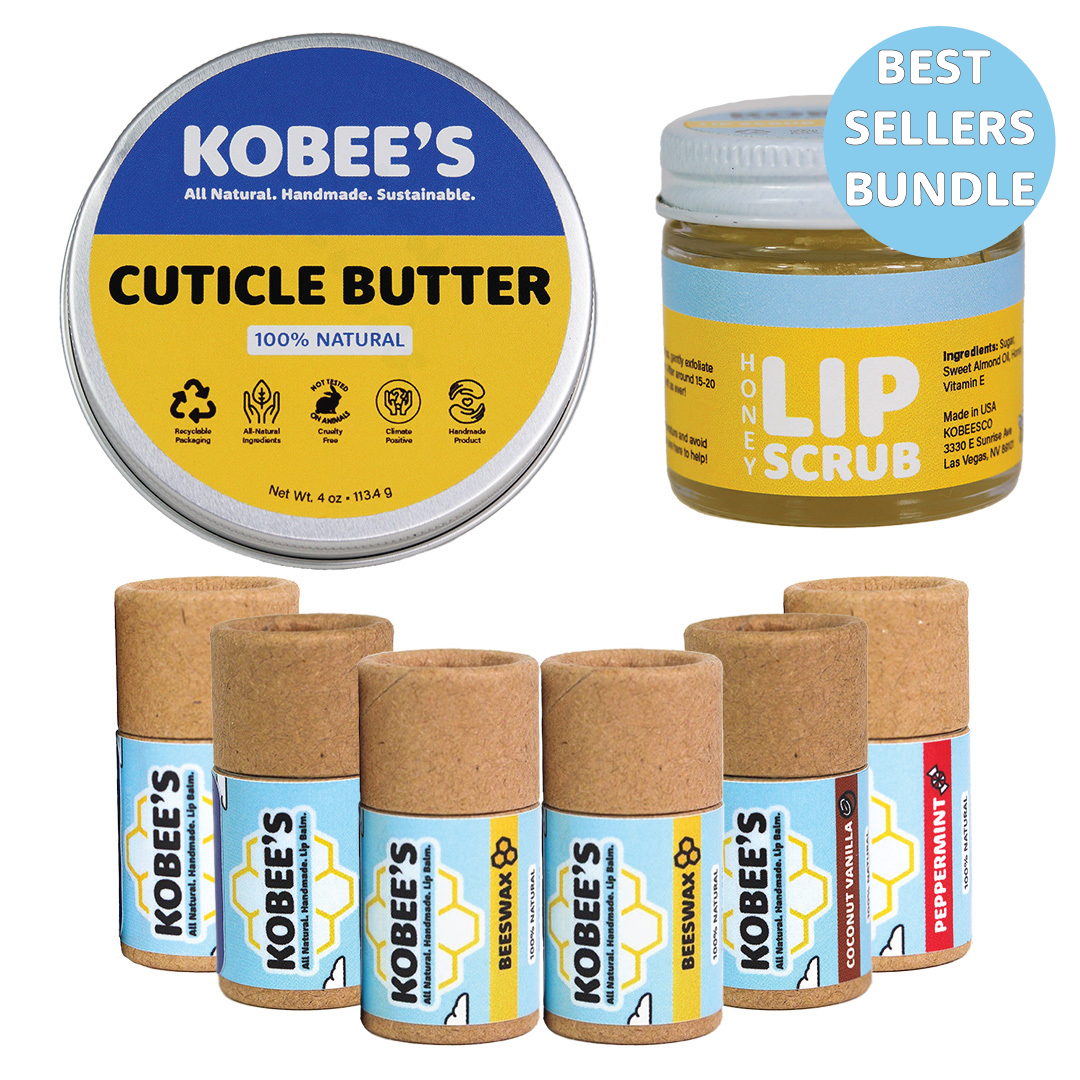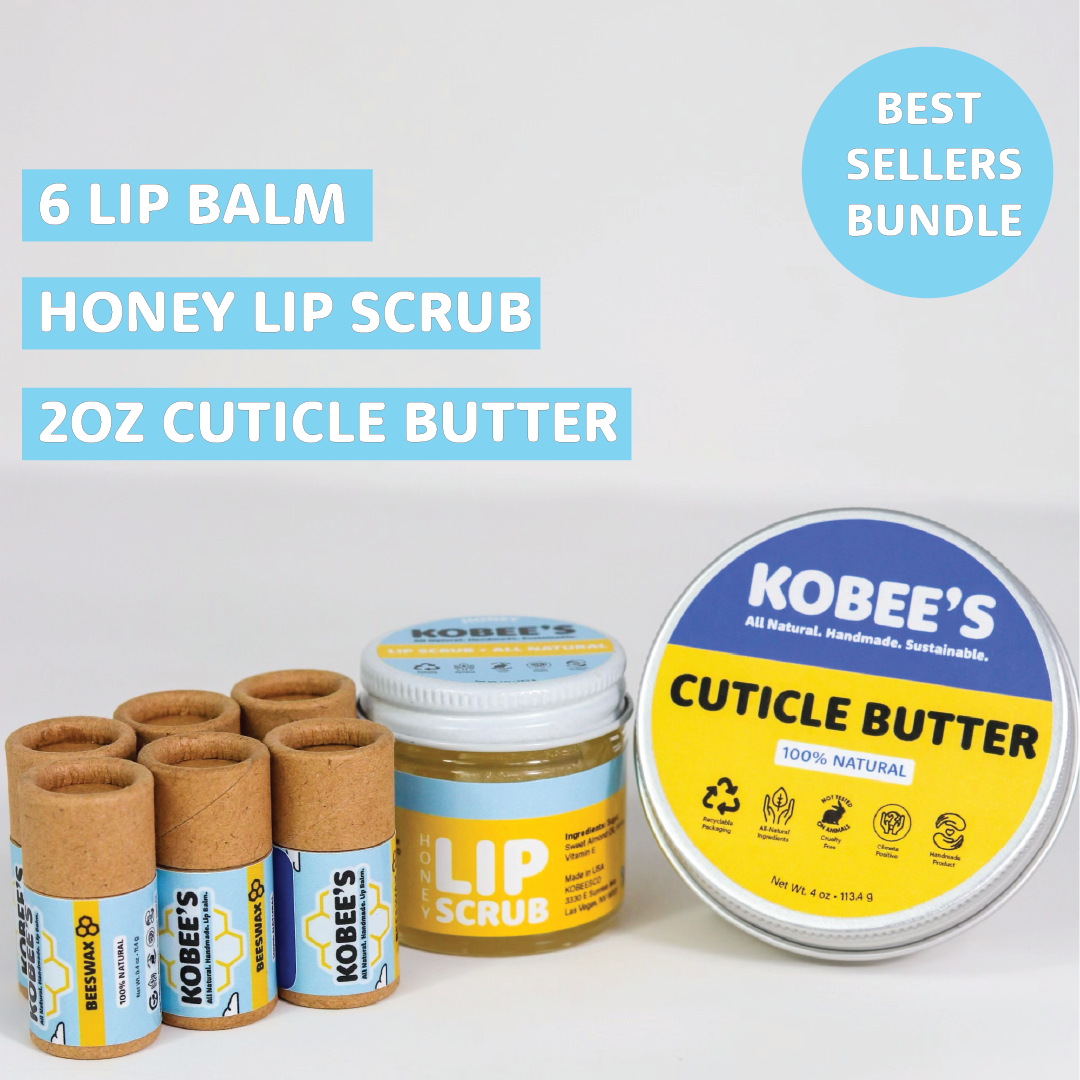 Trusted Trio Bundle
Kobee's Trusted Trio Bundle restores and rejuvenates dry lips and hands with a collection of specially selected products to target even the most sensitive skin. This bundle features 6 lip balms, 1 lip scrub, and 1 cuticle butter.
LIP BALM:  The best way to heal cracked, chapped lips is with vitamin E and mango butter. This delicious creamy balm is the perfect set for men, women, and kids. Revitalize your smile with our light eco-friendly lip balm. Our lip balm is beeswax-based with moisturizers to take your lips from "ow" to "wow." FLAVORS: 2 BEESWAX, 2 COCONUT VANILLA, 2 PEPPERMINT
LIP SCRUB: Kobee's Lip Scrub naturally exfoliates and smooths dry, chapped lips. Made with sugar to gently scrub away dry skin and sweet almond oil, beeswax, honey, and vitamin E to nourish and hydrate.
2OZ CUTICLE BUTTER: Kobee's Cuticle Butter rejuvenates dry, damaged cuticles and hands. Made with beeswax as a protective barrier for skin and shea butter, jojoba oil, and avocado oil to moisturize, soften, and relieve.